Reviews/Avis for Manoir Fontaine de l'Amour
2018:
###
« A lovely apartment, great location, wonderful sunny garden, comfortable beds, fully stocked kitchen…comfort away from home. In October, the full moon shone through the kitchen and bedroom windows. Lovely! » (Kathy US, Nov. 2018)
###
« Accueil impeccable, appartement très bien équipé et à deux pas du centre de Sarlat-la-Canéda. Un endroit idéal pour découvrir la région. Super séjour dans un région magnifique, la chaleur de l'accueil de Bruno est venue compenser avantageusement les températures hivernales de notre séjour. De bons conseil et de délicates attentions. Un hôte à recommander chez lequel nous aurions plaisir à revenir. » (Olga, France, Nov. 2018)
###
Malgre un froid glacial, nous avons beaucoup apprecie la chaleur de ce gite et ses hotes. Un seul regret ne pas rester plus longtemps. Un grand merci pour ces quelques jours de repos depayssements et decouvertes d'une tres belle region et le charme de ces villages et paysages.  A tres bientot. (Olivier, Olga, & Salverg (Paris, Oct. 2018)
###
« Bruno is by far the most hospitable of all vacation rental hosts! He met us at the house on our schedule, even though it wasn't the best for him, with not a moments hesitation. He also helped us park and get settled by going over how everything worked in the apartment, and where all necessities were located. He provided a great instruction booklet for using the appliances written in our language. There were too many amenities to list but he thought of about everything that would make our stay comfortable. Don't worry about stopping at a market for soap or toilet paper on the way… it's there… along with coffee, shower soap , snacks,etc! The property is accurately represented. I would call the decor cozy and comfortable,and somewhat eclectic. We were two couples and only stayed a few days but were very comfortable. The bedrooms are of equal size. One has an en-suite stall shower and toilet. Truly en-suite! Actually in the bedroom ,so limited privacy between sleeping area and toilet, but of course a door leading to the rest of the apartment. The other bathing area has a tub and shower combo and a separate toilet area. The outside space is beautiful! Outdoor kitchen, covered eating area, chaise lounges, lots of beautiful plants and flowers, and a bistro table set. It's located a short walk, perhaps 10 minutes ( well lit and easy to walk) to the center of town. Don't hesitate to stay here. If you have any questions or concerns contact Bruno, he'll respond immediately and honestly! » (Venice & Nicolas, USA, Oct. 2018)
###
Bruno, Thank you very much for your warm welcome. We have very much enjoyed our stay and wish you all the best for the future.  (Mike & Mel, UK, Oct. 2018)
###
We really enjoyed our stay at this wonderful home! It is obvious how much hard work and attention you've given to make your home so comfortable and welcoming. Thank you for all the extra goodies to welcome us – they were much appreciated, as was your great introduction to your home and this beautiful area! (Nick and Venice, Scott and Nancy, USA, Oct. 2018)
###
Bruno, thank you so much for your hospitality. We enjoyed your beautiful home and garden so very much and it is something we will always remember. Best of luck on future endeavors. All the best. (Scott and Nancy, USA, Sept. 2018)
###
The house on initial entry looks like entering back yard then you enter house and ambiance is off the scale . Everything is perfect then you go outside to covered outside kitchen and great private back yard. Easy 10 minute walk to downtown. Would recommend this rental to everyone. (Source: TripAdvisor – Jerome, Canada, Sept. 2018)

###
Fantastic Airbnb! Bruno is warm and welcoming and the apartment is beautiful and comfortable. We especially enjoyed the outdoor kitchen and peaceful garden. The apartment is thoughtfully equipped with everything you need. The location is also great – walk to the old town and the supermarket. We highly recommend Bruno's place! (Kevin, USA, Sept. 2018)
###
The accommodations were wonderful, walking distance to the city center, a beautiful and quiet backyard garden area with covered back porch and eating and cooking area. Bruno is a gracious host. (Diane, USA Sept. 2018)
###
A lovely old house beautifully decorated rooms and well located. The outdoor kitchen and garden were a special bonus. Thank you Bruno for all the travel tips. We could stay here forever! (Kevin, Lisa, & Peggy, USA, Sept. 2018)
###
A wonderful stay at Manoir Fontaine de l'Amour. It was so convenient for sight-seeing at Beynac, we had a fab trip on the river. The property is beautifully decorated with lots of homely touches. Little extras of coffee, milk, madeleines were so thoughtful.  Many thanks to Bruno for making us feel so welcome. (Eddie and group, U.K., Sept 2018)
###
Thank you for your lovely apartment that really added to our stay here. It has everything we needed, cool in the afternoons and the beautiful area out the back to spend long evenings. Location could not be better. We highly recommend the Gardens of Marqueyssac and even better at Eyrignac.  Wonderful hospitality. Many many thanks. (Fiona, Pete, and Todd; Aug. 2018)
###
My family and I really enjoyed staying at the charming Manoir de l'Amour. It was so conveniently located and tucked away in a quiet setting. I recommend this place to anyone. Bruno is very friendly and helpful. I wouldn't hesititate to come back.  Merci (Jessica, Aug. 2018/Source: AirBnB)
###
From our Spanish/Catalan speaking guests:
«Très proche du centre de Sarlat en 10 minutes à pied. Un emplacement imbattable dans un quartier calme de la banlieue mais proche de tous les services. La maison est très confortable, ne vous inquiétez pas car elle ne dispose pas de climatisation, elle n'est pas nécessaire. Les vieux murs épais le maintiennent à une température confortable. La salle à manger extérieure et le jardin sont très calmes. Si vous allez avec des enfants, vous allez adorer les lampes de jardin solaires et la douche de la salle de pistache
Bruno sera prêt à vous accueillir avec tout ce dont vous avez besoin le premier jour: du sucre, du lait, des bonbons. .. comprenant une bouteille de vin. D'ailleurs, vous aurez également une machine à café Nespresso à part une presse. C'est un hébergement charmant et charmant avec beaucoup de choses à découvrir. » (Source: AirBnB)
###
Merci pour tout! Magnifique sejour dans un havre de paix avec des hotes fort sympathiques. le tout dans une Dordogne qui est encore a decouvrir! Bonne continuation a vous Bruno. Avec plaisir,  Adele, Christine, Robert (juillet 2018)
« Très bon accueil de Bruno qui a à cœur que notre séjour se passe au mieux. Dans cet havre de paix on est tiraillé à vouloir découvrir cette magnifique Dordogne et profiter du calme du lieu. Idéalement situé on ne peut que recommander cette adresse même si le seul petit bémol est la taille du lave vaisselle par rapport à la taille des assiettes. Bonne continuation Bruno dans votre entreprise couronnée de succès » (Source: AirBnB)
###
Merci Bruno pour votre accueil si chaleureux. Nous sommes alles de decouvertes en decouvertes dans votre maison aux mutiples surprises. Au coeur de Sarlat, nous ne pouvions trouver mieux. Le charme, l'ensemble de votre gite, nous ont ravi. Nous vous souhaitons un prompte retablissement afin que vos deplacements se fassent sur deux pieds!!! Bien cordialement, Guy & Michelle, (juin 2018)
Thank you Bruno & Kim for our delightful stay in Sarlat. It was a pleasure to meet you both and even more of a pleasure to stay here. We hope to return another time and stay longer, to enjoy the beautiful Perigord. (Debbie & Patrick, New Mexico, June 2018)
###
We fell in "love" immediately with your beautiful home – I just love the way you have decorated it – so very "uniquely French"! Thx for your very warm hospitality and kindness. We loved the location and everything in and around beautiful Sarlat! I am positive we will be lucky enough to return! (June and Elaine, Australia, June 2018)
###
Nous avons passe un tres agreable sejour. Location confortable et tres tranquille. Jardin appreciable en soiree. Merci pour l'accueil et les informations donnees. (Christophe, Suzie, et Veronique, June 2018)
###
A very special place – authentically French. Wonderful hosts as well. Thank you. (Brooks & Anne, USA, June 2018)
###
Thank you Bruno & Kim – We had a wonderful stay in Sarlat. We were very comfortable, enjoyed the quietness and yet only 10 mins walk to the old town. Thank you for your hospitality. (Alan & Kaye, Denis & Sandra; Australia, June 2018)
We stayed here for one week and it was a great experience, we had everything we wanted, close to town, quiet, free car-parking, wonderful hosts a very comfortable apartment. Sarlat is a great town for anyone wanting to experience a French town, great food markets and plenty of restaurants. A car was needed so you can explore nearby towns. (Source: TripAdvisor)
###
« We loved Bruno's apartment. It was very spacious, well equipped and spotlessly clean. It was very quiet and an easy walk to town. We especially liked the outdoor area – covered patio with grill and sink. The entire garden was lovely and available to us. Check in with Bruno was easy. He provided helpful information about the apartment and the area. We would love to stay there again any time we are lucky enough to return to Sarlat.  » (Claire, Francisco, Tom and Hye/Source: AirBnB, May 2018)
###
This is a clean, quiet, comfortable apartment on the ground floor of a house. It has its own entrance and parking spot, and a garden with outdoor eating area. Everything we needed was there. The location was perfect – outside the busy tourist areas, but close enough to walk to shops or the middle of Sarlat. Bruno was very friendly and helpful, both before we arrived, and during our stay. Highly recommend. (Larry, May, 2018)
###
A wonderful experience and such a super accommodation. Your welcome and hospitality was world class. Thank you. Best of luck. A bientot, Tim & Sue (May 2018)
###
« Nous avons passé un très agréable séjour dans cette très belle maison. Elle est idéalement située à l'entrée de Sarlat pour des balades à pied en centre ville. L'intérieur au rez de chaussé est spacieux, charmant, bien équipé, et frais dès que la température extérieure grimpe. Le jardin est très agréable et reposant. La terrasse est agrémentée de sa cuisine d'été avec plancha et tous les équipements adéquats. Bruno est de bon conseil, nous le remercions encore pour son accueil parfait et son panier de bienvenue ! Bravo ! » (Source: Airbnb – Fabrien, avril 2018)
La maison est tres jolie et le paysage aussi. Merci Bruno. (ecrit par Rose, age 6, de la part de Maman, Papa, et son frere Virgile, age 3)
###
Ensemble harmonieux et paisible. Merci a Bruno pour son acceuil malgre l'heure tardive de notre arrivee. (Christian et famille, avril 2018)
###
J'aimais bien la douche avec les lumieres et le lit est tres confortable. Merci beaucoup pour l'accueil. Nous avons beaucoup aime l'appt et le soin apporte a tous les details. A bientot, j'espere. (Miriam, avril 2018)
###
Sarlat es un pueblo con mucho encanto igual que este apartamento. Es amplio y muy bien equipado. El anfitrion es simpatico y asegura que tu estancia sea lo mejor imposible. Muy recomendable. (Helen, March 2018)
###
2017:
Logement parfait pour 2 couples. Chacun sa chambre, chacun sa salle de bain. Logement très spacieux. Merci Bruno pour votre discrétion et la qualité de votre accueil.  Logement très spacieux, dans un endroit très calme, à 10 mn à pied du centre historique de Sarlat. Le propriétaire sait se montrer discret tout en étant présent lorsque nous avons besoin de lui.  (Thierry, nov 2017)
###
Rien a dire. Absolument parfait. Ideal pour ce petit break Perigourdin. (groupe Sophie, 4 nov)
###
Merci a Bruno pour la qualite de l'acceuil et toutes les petites attentions.  Tout etait parfait, meme le soleil de Toussaint qui nous a permis de profiter du jardin et de la terrasse. Un excellent sejour a Sarlat pour donner envie une autre fois. Nous avons passé un excellent séjour chez Bruno. Tout était parfait qu'il s'agisse des lits, de la cuisine et même le jardin et la plancha dont nous avons pu profiter grâce au soleil d'octobre. La rue est calme toute proche du centre de Sarlat: une excellente adresse pour visiter le Périgord. Merci encore à Bruno pour son accueil.  (Francois, 29 oct 2017)
###
« Nous avons passé un très agréable week-end, malgré la pluie ! Nous n'avons pas pu profiter de l'ensemble des avantages de cet hébergement mais cet appartement possède tout le confort pour passer un bon séjour à Sarlat. Les lits étaient très extrêmement confortables et les petites attentions à notre arrivée ont été très appréciées ! Merci encore à Bruno pour son accueil et bon courage pour les prochains travaux qui vont encore embellir la propriété ! » (Audrey, octobre 2017)
###
A little paradise minutes from a mediaval city of Sarlat
Great location with a warm welcoming owner. We enjoyed the proximity to all the sites Dordogne has to offer within 30 minutes drive from the Manoir. The accommodation was perfect for the four of us, including wheelchair access and a secure parking space. The owner was very graceful and helpful with all our requests, Bravo and thank you. (Oct. 19, 2017, Robert, Canada)
###
Un sejour tres plaisant et surtout tres accueillant dans une region magique de la France. One of the best rental! Thank you! Bravo et merci (Oct, 2017, Robert & Corinne, Canada)
Merci – Just love it…. et de plus, et ce n'est pas negligeable, vous avez eu la gentillesse de nous accrocher un beau soleil. Merci et so long (Oct., 2017)
###
It was a wonderful stay in your apartment.  Many thanks for your great hospitality and many congratulations to your successful and inventive decorations of this apartment. We adore the whole atmosphere! (Bo & Sookie from Sweden, Oct. 2017)
###
Superb! Our stay was much too short – really loved the apartment – we must try to get back to this lovely part of the world. (Roger, Judy/Jaqui, Bob from England; sept 2017)
###
« Tout est parfait. Le plus du plus est le confort de la literie et la douceur des draps. L'emplacement est génial pour profiter de Sarlat sans voiture. Tout est conforme à la description. encore merci pour l'accueil et le panier de bienvenue . bonne continuation, nous ne manquerons pas de diffuser votre adresse. » (Pascale, sept 2017)
###
Accueil, convivialité Tout y était vraiment super , de belles visites , de bon petit restaurant , le logement très calme et parfait super équipé. Je referai certainement bientôt. (Bertrand, sept 2017)
###
Merci Bruno pour votre accueil, votre logement est vraiment tres agreable. Nous avons passe un tres bon sejour. Nous ne manquerons pas de parler de votre gite a notre famille et nos amis. Amicalement (sept 2017)
###
We have had a lovely time here. Very comfortable and well equipped apartment. So handy for alking into Sarlat. Thank you to our hosts for being available when required (especially when the unexpected happens-meow!) Look forward to staying again next time we are in the area. (Sept 2017, Beverley/Eddie)
###
Bruno et Kim des hôtes très accueillants discrets à l'écoute une très belle maison très fonctionnelle. Nous y sommes comme à la maison on s'y sent bien. Une région magnifique de très beaux paysages de belles visites à faire de très bons produits du terroir. Tout y est réuni pour passer de bonnes vacances et se ressourcer. Un grand merci à Bruno et Kim, je vous souhaite beaucoup de visiteurs et de belles rencontres comme la notre. (AirBnB, aout 2017)
###
Merci pour ces 15 jours panes dans ce site magnifique. Merci pour votre accueil si sympathique. Nous recommanderons votre gite aupres de nos amis! Merci Bonne Continuation (Eric-Sophie, aout 2017)
Bruno ne changez rien surtout. Un grand merci pour cette belle demeure, votre gentillesse, vos precieux conseils a vous deux. Bonne route dans votre belle region.  Amicalement, Jocelyn, Stephane (aout 2017)
###
Excellent et chaleureux accueil. Logement de qualité et très confortable. Idéal pour un séjour en famille. Proche du centre-ville et à proximité des axes vers toutes les curiosités touristiques de la région.  (Nicolas, aout 2017)
###
« Die Unterkunft hat unsere Erwartungen übertroffen.Bruno ist ein sehr aufmerksamer Gastgeber. Wohnung eignet sich auf für Personen, die Fahrräder mitnehmen, da die Fahrräder relativ sicher abgestellt werden können. » (Aldo, August 2017)
"The accommodation exceeded our expectations. Bruno is a very attentive host. Apartment 
is suitable for people who take bicycles, as the bicycles can be parked relatively 
safely. » (Google translation)

                                           ###
Les trois jours passes ici ont ete pour nous comme un petit cadeau inattendu lors de votre voyage de retour de nos vacances sur la cote Atlantique. Nous avons aime votre promenade la canoe de Carsac a Roquebrune, la visite au Chateau de Marqueyssac, les promendades dans la cite medievale de Sarlat – mais nous avons surtout aime votre merveilleux petit paradis chez Bruno. La maison charmante avec tous ces details autentiques et le jardin avec plain de jolis avis a decouvrir. Merci Bruno, pour cette genereuse hospitalite!  (Emanuela, Aldo, aout 2017)
###
This accomodation is the ground floor and garden area of a lovely old, beamed house. The location is perfect for access to town but far enough away from the main tourist area to have more peace and quiet. The owners are excellent hosts; around if you need anything or have any questions but respecting the privacy of their guests. They allowed us the sole use of their garden and outdoor loungers for the duration of our stay. There is also a patio area attached to the house which is lovely for eating out on the summer evenings. The small kitchen is well equipped with modern appliances as are the bathrooms. The decor has been tastefully done and all areas are functional and very clean. Highly recommended! (Louise & Paul, July 2017)
###
Un logement plein de charme, un jardin enchanteur, un accueil chaleureux et plein d'attention, ce fut un sejour tres agreable. Merci pour ce joli moment passe en Dordogne, nous avons un seul regret: ne pas etre restes plus longtemps. Merci pour tout! (Jean-Luc et sa famille, juillet 2017)
###
Nous avons decouvert un havre de paix et de calme inattendu au coeur de la ville de Sarlat. Ce logement est splendide et le jardin merveuilleux. Merci pour cet excellent accueil et vos conseils pour visite la ville et ses environs. Le chateau de Marqueyssac et son animation lumineuse et musicale valent le detour. (Annick et Pierre, juillet 2017)
###
Acceuil magnifique pour cette belle eleveure si calme et comfortable!! Milles merci Kim et Bruno (Olivier et Pascal, juin 2017)
###
Nous avons passé un excellent séjour dans le logement indépendant situé dans le très beau manoir de Bruno. On ressent vite que Bruno est un hôte de haut niveau par son accueil soigné et tous les petits détails qui réserve le logement, avec deux chambres indépendantes avec ses salles de bains respectives. La literie est très confortable, la propreté sans faille. En plus c'est idéalement situé, on profite de la proximité du centre bourg avec le calme qui prodigue son manoir. Petit jardin idyllique avec des papillons nocturnes 😉 Que du bon à dire! (Diana, juin 2017)
###
"Quelle merveilleuse parenthese!!!
Un vrai havre de paix ou nous avons pu nous retrouver en famille, cela nous a fait un bien fou! Le gite est splendide, bien equipe, avec sa deco de charme et de belles petites attentions par ci par la…Mais c'est surtout grace a ta personnalite Bruno, surtout ne change rien. Tres agreable, tu nous as tout de suite mis a l'aise, et tres attentionne, nous nous sommes sentis choyes! Quant au jardin, je l'adore et les filles aussi! Nous avons meme ecourte notre programme pour profiter un petit peu plus de ce magnifique ecrin de verdure. Les filles n'attendent plus que la piscine pour revenir! Mille mercis et tres belle route a toi. A bientotot"  (Natacha, Jean-Michel et ses filles, mai 2017)
###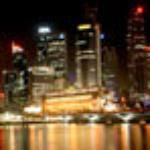 Wonderful Apartment Close to Town
My stay at Manoir Fontaine de l'Amour was fantastic! The owners made sure I was comfortable and had everything I needed. I stayed in the Pistache room and loved the lights in the shower! I wish I had come at a warmer time of year to enjoy the pool and beautiful garden. It was a short 10 minute walk into the town center and very close to bakeries and a grocery store. The kitchen had everything I needed and it was nice to be able to do laundry during my stay. All of the furniture and appliances are brand new, yet still keep a warm and cozy feel in the apartment. Staying by myself, the apartment was huge. For two couples or a family of four the apartment would be the perfect size! I would love to come back to stay again!
This review is the subjective opinion of a TripAdvisor member and not of TripAdvisor LLC.
###
Left on May 11, 2017 for a stay in May 2017 (Nancy)
Very pleased to have stayed at this lovely flat in Sarlat. It is located on a quiet road and 10 minute walk to the center of town. The flat has 2 bedrooms and 2 bathrooms, a cozy living room and a fully functional kitchen plus another kitchen outside for summer cooking. Lovely garden area and terrace to sit outside and relax. The owners were lovely and gracious. I really look forward to staying here next time with my friends. This is a fab Place to stay and enjoy all that Sarlat has to offer….you will not be disappointed!
This review is the subjective opinion of a TripAdvisor member and not of TripAdvisor LLC.
###